Posted on
By John David Clark
Posted in bass, chattanooga, delayed harvest, fishing, fly, hiwassee, knoxville, river, tellico, tenneessee, tennessee, tennessee fly company, tnflyco, trout, What is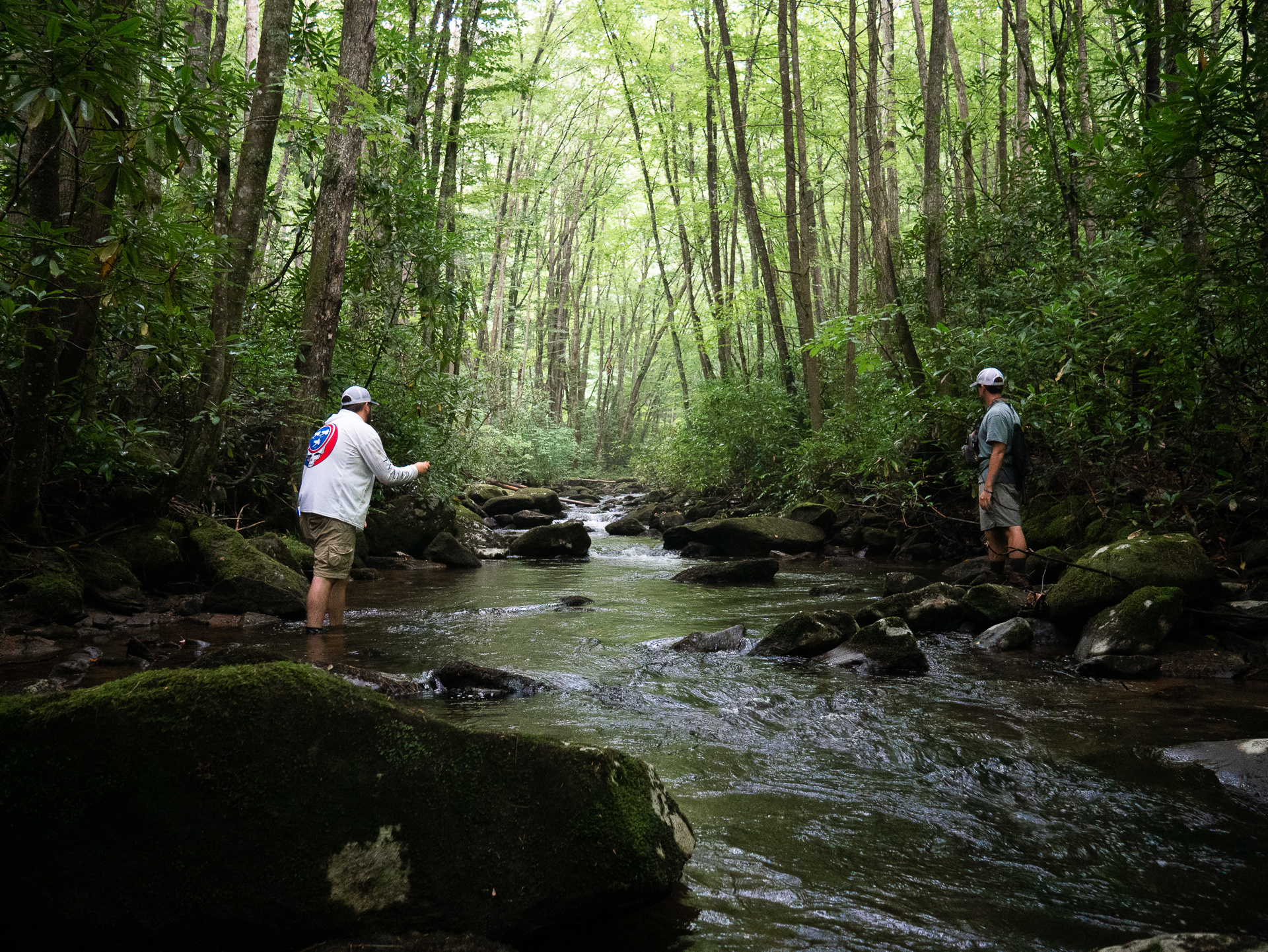 What exactly is Delayed Harvest and How does it relate to Fly Fishing?
1: Time of Year
The start Delayed Harvest session is a little different for each river. Generally, they are from October till June. Early fall marks the start of the session because the cooler temperatures allow hatcheries to release large numbers of fish into the rivers. 
Tellico River: October 1st through March 14th.

Hiwassee River: from Powerhouse to L&N Railroad Bridge. October 1st through February 29th.
2: Delayed Harvest is Catch and Release Only
The goal of a Delayed Harvest is to provide the best opportunity to fish to most people possible. Because of that, Rivers during Delayed Harvest are strictly Catch and Release. Be a nice neighbor and let the people after you have the chance to catch something.
3: No Live Bate… Seriously
Apparently, Tennessee is pretty serious about only using artificial bait. In fact, if you are caught with live bait during delayed harvest river you can be fined. 
4: Stocked Trout are kinda stupid at first
Because stocked Rainbow and Brown Trout are gullible at first; Eggs, worms, and Squirmies are great for stocked fish in the beginning because the fish are used to getting fed. However, a few weeks, you might notice them biting these less.
5: After A Few Weeks The Fish Get Smart
When Stocked fish first are released they are pretty nieve to the fact there are going to be hundreds of people stepping into their new home trying to catch them with what looks like food. You might want to transition after a few weeks to Pheasant tails or Soft Hackle. The fish will be getting pickier and more careful about what they go for. 
What did we miss?
Already know everything about delayed harvest? Do you have information or tips that were not mentioned here? Let us know what you do differently. 
Be sure to tag TNFLYCO in any photos and will try and feature you on our Instagram and Facebook pages!